Conditions on The Band have been very poor lately but I was aware of a DXpedition to Zambia operating with the call 9J2T.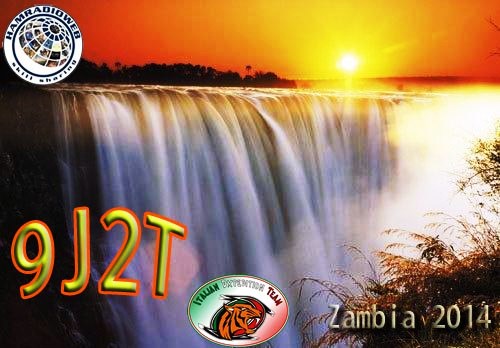 Today I finally heard them with incredibly weak signals, extreme QSB and high QRN.    I can only imagine what the noise level must have been like on their end.
When I could hear them, I gave my call sign a couple of times not expecting them to hear my signals and I confess that I was very surprised to hear them come back to me under these conditions.
The Arctic King antenna continues to amaze.    I received their signals with  a 400m long Beverage antenna + 14dB preamplification.
Audio clip: Adobe Flash Player (version 9 or above) is required to play this audio clip. Download the latest version here. You also need to have JavaScript enabled in your browser.
This was country #206 Worked on 160 Meters, with 202 Confirmed.
They have a real-time online log which confirms the QSO.  It can be seen from their statistics that they have only made 40 contacts on 160 meters until now, which demonstrates the difficulty of Top Band.